Tips and Resources
Tips on Home Security
Know your trusted neighbors and assist one another during emergencies.
Illuminate all exterior entryways. Porch lights and spot lights that are secure and out of the burglar's reach are recommended.
Street lights are a deterrent for your neighborhood, but your personal residence should also be well lighted.
Install and use a wide-angle door viewer on all exterior doors.
Install and use good quality locks on all windows and doors. Locks on all exterior doors should have a deadbolt with 1" throws and a reinforced strike plate with 3" screws.
Sliding glass doors should be pinned to keep them from getting lifted out of the track and a solid wood stick or pipe laid in the track.
Be extra cautious by locking your windows and house when you leave your home, even for a few minutes. Always keep your garage doors locked and closed both at night and during the day.
If you go out for the evening, turn on lights and radio or television so the home appears to be occupied. (Timers can also be used on these appliances.) This creates an impression that someone is home.
Consider creating a "Safe Room" with a secure door and deadbolt locks. Equip it with a separate telephone line or cell phone.
Do not hide extra keys in your yard or outside your home.
Verify the identity of visitors BEFORE opening the door. Do not open the door for unexpected or uninvited visitors.
Do not leave your schedule or plans on an answering machine message.
Ask for photo identification of all repair or service persons.
Never give personal information to telephone solicitors. Also, be wary of strangers soliciting for charitable donations. Ask for identification, how donated funds are used, and if donated funds are tax deductible. If you aren't satisfied with the answers, give to another charity.
If you are away from home overnight or an extended period of time, have someone care for your deliveries, mail and newspaper. Consider using timers or leaving lights illuminated during your absence.
Avoid leaving boxes from purchases (especially TV's, VCR's, computers, etc.) out on the curb for trash pick-up. Mark new items with an identification number and record new serial numbers.
Have your walks and driveways shoveled and lawn mowed. A well-manicured lawn can be quite important in emphasizing that you pay close attention to your home.
Overgrown or extremely large trees and shrubs can hide burglary activity.
Dogs can discourage burglars by barking or keeping them from entering your lawn.
When you're on vacation, you can have a trusted neighbor check your house or visit our Vacation Watch tab for our officers to check your house while you're gone.
Tips on ways to avoid auto theft
Take your keys. One out of five vehicles stolen had the keys in it.
Lock your car. Approximately half of all vehicles stolen were left unlocked.
Never hide a second set of keys in your car. Extra keys can easily be found if a thief takes the time to look.
Park in well-lighted areas.
Park in attended lots when possible. Auto thieves do not like witnesses and prefer unattended parking lots.
If you park in an attended lot – leave only the ignition key. If your trunk and glove box use the same key as the door, have one of them changed. Don't give the attendant easy access to your glove box and trunk. Upon returning, check the tires, spare tire and battery to insure they are the same as those you had when you parked.
Never leave you vehicle running – even if you'll only be gone for a minute. Vehicles are commonly stolen at convenience stores, gas stations, ATM's, etc. Many vehicles are also stolen on cold mornings when the owner leaves the vehicle running to warm up.
Completely close all car windows when parking. Don't make it any easier for the thief to enter your vehicle.
Don't leave valuables in plain view. Don't make your car a more desirable target for thieves by leaving valuables in plain sight.
Tips on preventing Identity Theft
Identity theft is on the rise across the country. There are many things you can do to help protect yourself against becoming a victim. Shred any paperwork that has your personal information on it, including your social security number, date of birth, address, telephone numbers, bank statements and credit card bills. Check your credit report at least once a year to make sure there are no unauthorized accounts on it. You can get a free credit report at AnnualCreditReport.com.
If you receive an e-mail or telephone call from someone claiming to be from your bank or other financial institution and they ask for your social security number or your account number to "verify" who you are, DO NOT GIVE IT! Banks do not ask for that information when they call you. The only time you should provide that type of information is when you initiate the call and know who you are talking with. You also need to monitor your bank account and credit card statements to check for unauthorized charges.
If you find that a credit card or bank debit card has unauthorized charges on it, you need to contact that bank immediately, report the fraudulent activity and cancel your card. You should also file a police report. If you are a victim of fraud, you can contact the credit reporting agencies and have them put a fraud alert on your file.
Helpful sites:
Senior Citizen Safety Tips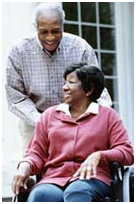 Older people own more than half of all financial assets in America. At the same time, seniors are vulnerable. People over the age of 65 comprise 11 percent of the U.S. population but represent roughly 30 percent of scam victims, according to the U.S. Subcommittee on Health and Long-Term Care.
The Federal Trade Commission estimates that crooked telemarketers swindle older people out of $1 billion to $5 billion a year. The disproportionate victimization of older people in connection with consumer fraud is partly attributable to generational and economic factors. Seniors grew up in an era when business was done on a handshake. Seniors are also more likely to be home when the phone rings.
Mail Fraud
Remember, if you have really won a prize, you'd get it absolutely free, with no strings attached.
Millions of brightly colored postcards flood the state telling recipients they have won a prize.
Indecipherable small print is often used--especially if the company is giving you information it hopes you won't read.
Official looking features are used such as: "Award Claim Number: 866-67-746".
Official sounding names are used such as: "Audit Central Bureau Disbursement Center" or National Prize Center".
An out-of-state address with a P.O. Box mailing address is the only method you have to reach the company.
You are told to place a 1-900 number call to collect your "prize." (Remember, you pay for 1-900 calls.)
You are told to call a 1-800 number, and you place the free call only to be told you must pay in order to receive additional information.
You are asked to disclose your credit card number to prove your identity.
Your prize is awarded with strings attached-service fees, delivery charges, or "taxes" are assessed (if you win a prize you should pay nothing).
Shopping by Mail
If you are unfamiliar with the company, check it out with the Better Business Bureau of the Attorney General's Office in the state where the company is located.
Never send cash through the mail.
If you receive merchandise which you or a member of your household did not order, you may consider it a gift and not be pressured into returning it or paying for it.
Phone Scams
A computerized voice message tells you, "You have won a prize."
You are asked for your credit card number.
To "win" you must send money within a short time (usually 24 or 48 hours).
An out-of-state company contacts you. Usually the only way you can reach them is through a P.O. mailing address.
No strings (process fees, delivery charges, etc.) should be attached to a prize you have truly "won".
Door-to-door Scams
Con artists operating door-to-door - target senior seniors because they are likely to be home when the doorbell rings. If you are interested in making a purchase from a door-to-door seller, get everything in writing including price, warranties, and all conditions. Tell the seller you'll check it out and get back to them. Be firm. Don't buy on impulse. You can do business on your own terms. Take the time to investigate both the seller and the offer.
Home Improvement Scams
A common door-to-door scam involves home repair.
Workers drive a pick-up truck through a neighborhood in which older people live. They approach people outside their homes.
The workers offer to pave your driveway, repair your roof or paint your house with supplies "left over from another job in the neighborhood".
They perform shoddy work that is completed very quickly.
These workers are usually itinerant sellers with no local connections. (They often drive trucks with out-of-state license plates).
They demand cash payment.
They refuse to provide references or a warranty.
The final price you are asked to pay will be much higher than the initial estimate.
Three Day Cooling Off Rule
The Three-Day Cooling Off Rule gives you three business days to cancel a sale made through a home or telephone solicitation when the contract is worth more than $25.
Charitable Giving
Know where your money goes.
Many charities sound worthy, with names and goals promising cures for cancer, heart disease, and other worthwhile causes.
Most charities are honest and put their charitable dollars to good use. However, Americans lose millions of dollars to fraudulent charitable groups each year.
Guidelines for smart giving include:
Don't judge a charity solely on its impressive sounding name.
Ask how the charitable purpose will be accomplished.
Ask how much of your contribution will pay fund-raising and overhead costs.
Ask if the person calling is a professional fund raiser and if so, what amount of your money given will actually go to the charity.
Ask whether your contribution is tax deductible.
Don't be unduly swayed by emotional appeals.
Don't be pressured. Ask for written information. If convinced, send a check later.
Contribute by check. Cash donations are impossible to trace and difficult for the charity to protect.
Check with the Attorney General's Office to determine if the organization is registered. Registration documents will also contain information about the organization.
For more information on charities, contact the Attorney General's Charities Division, (404) 656-3300.
Investment Fraud
Investment scams have bilked Georgia seniors of their life savings. A common scam involves a salesperson who contacts you by phone to sell you an "investment opportunity". But, in order for you to get in on this great "deal", the salesperson will tell you he or she needs your money by tomorrow. Don't fall for it! Hanging up is often your best defense.
Scam Characteristics
Investment fraud usually begins with an unsolicited telephone call from someone you don't know.
The caller may represent a "business" selling an "investment opportunity" that is usually located out of state.
Phone investments offered include penny stocks, oil and gas leases, precious metals and rare coins.
You must send money quickly; overnight delivery services are often hired to pick up payment that same day.
Incredible profits are promised-you may hear an offer for a "20 percent annual return".
The only contact you have is an out-of-state business with a P.O. Box mailing address.
A small first sale may be conducted for the seller to gain credibility with you. The seller's goal is to extract larger amount of money in the future.
Shopping Security Tips
Criminals usually look for easy targets. There are many things you can do to make your home less attractive to criminals:
Lock your doors and windows! This includes rear sliders, garage overhead doors and doors in your garage that lead into your house.
Keep exterior lights on at night.
Dogs that bark are great for deterring criminals from breaking into your house (as long as they don't bark all the time and disturb your neighbors).
If you are going out for an evening, leave a couple of interior lights on as well as a radio or television.
Keep bushes trimmed up around your house so they don't offer cover for someone sneaking around the exterior of your home. If you do plant bushes near your house, get some with thorns on them.
If you keep valuables in your home, hide them somewhere other than in your main bedroom. That is usually the first place a criminal will look.
Add an alarm system to your house.
And please, if you see someone that is acting suspicious in your neighborhood, call the police @ 911 immediately. Many criminals are caught because a concerned citizen takes the initiative and reports suspicious activity when it is occurring.